Origin Coffee Roasters ​​​​​​​& SBGB
Overview
As well as public facing design I have created a range of documents & presentations—most notably a multi-million pound investment presentation for Origin Coffee Roasters, as well as their Environmental Impact Report. Alongside this I helped to form SBGB's 12 Year Business Plan; a presentation used to communicate with shareholders & the community, whilst aiding application for government funding. 
Creating these from scratch I also formed grid systems and typographic rules that mean future publications can retain this stylisation and consistency.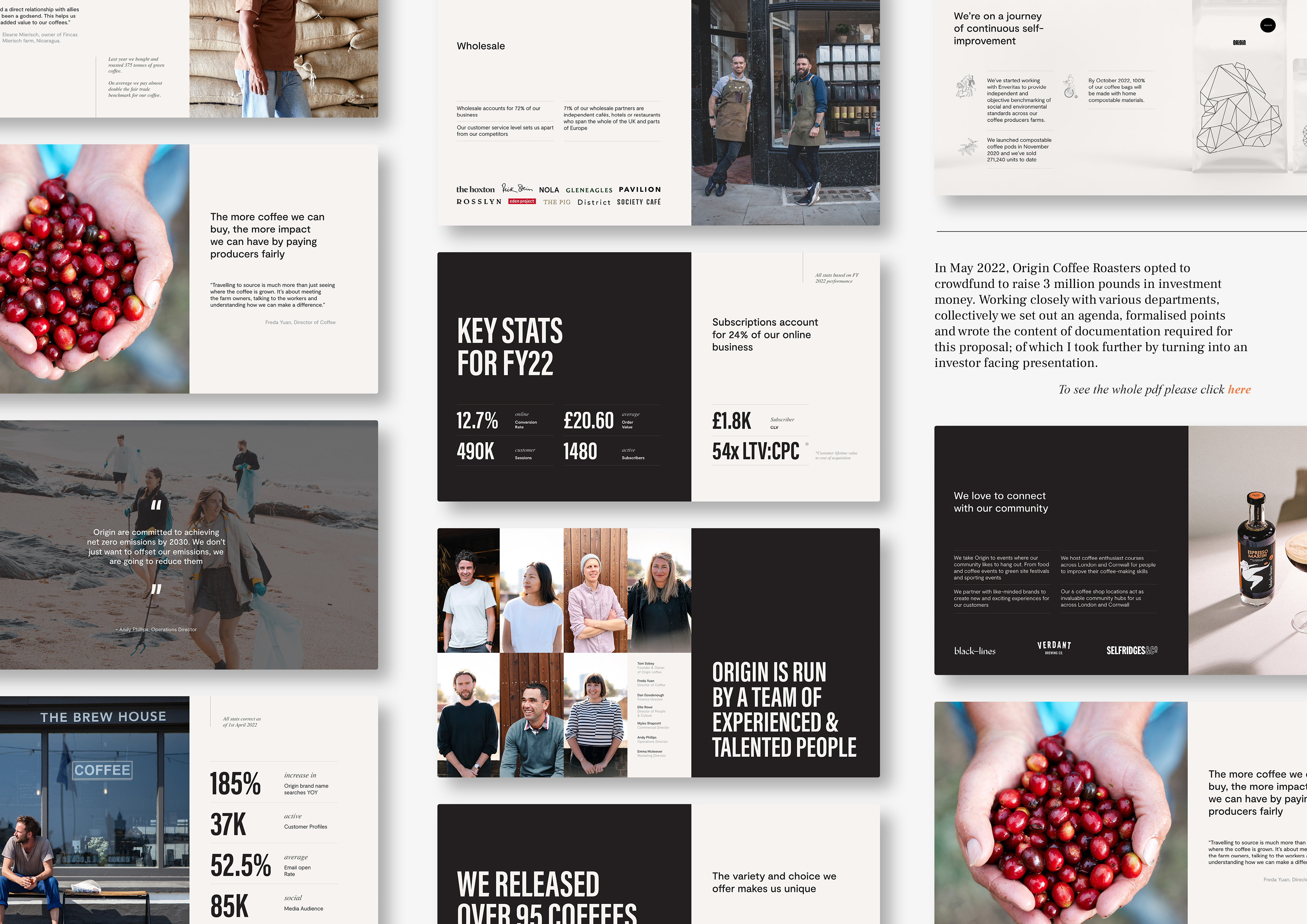 Overview
At Origin I created a design system for internal documents, whilst forming rules for specific high-end documentation—most recently their 2021/2022 Impact Report. Together, myself & Origin's sustainability officer; Sarah Walker, put forwards a formulation of our findings and research to create this presentation; which successfully secured our B-Corp certification.
Overview
In May 2022, Origin Coffee Roasters opted to crowdfund to raise 3 million pounds in investment money. Working closely with various departments, collectively we set out an agenda, formalised points and wrote the content of documentation required for this proposal; of which I took further by turning into an investor facing presentation.
To view the pdf please click
here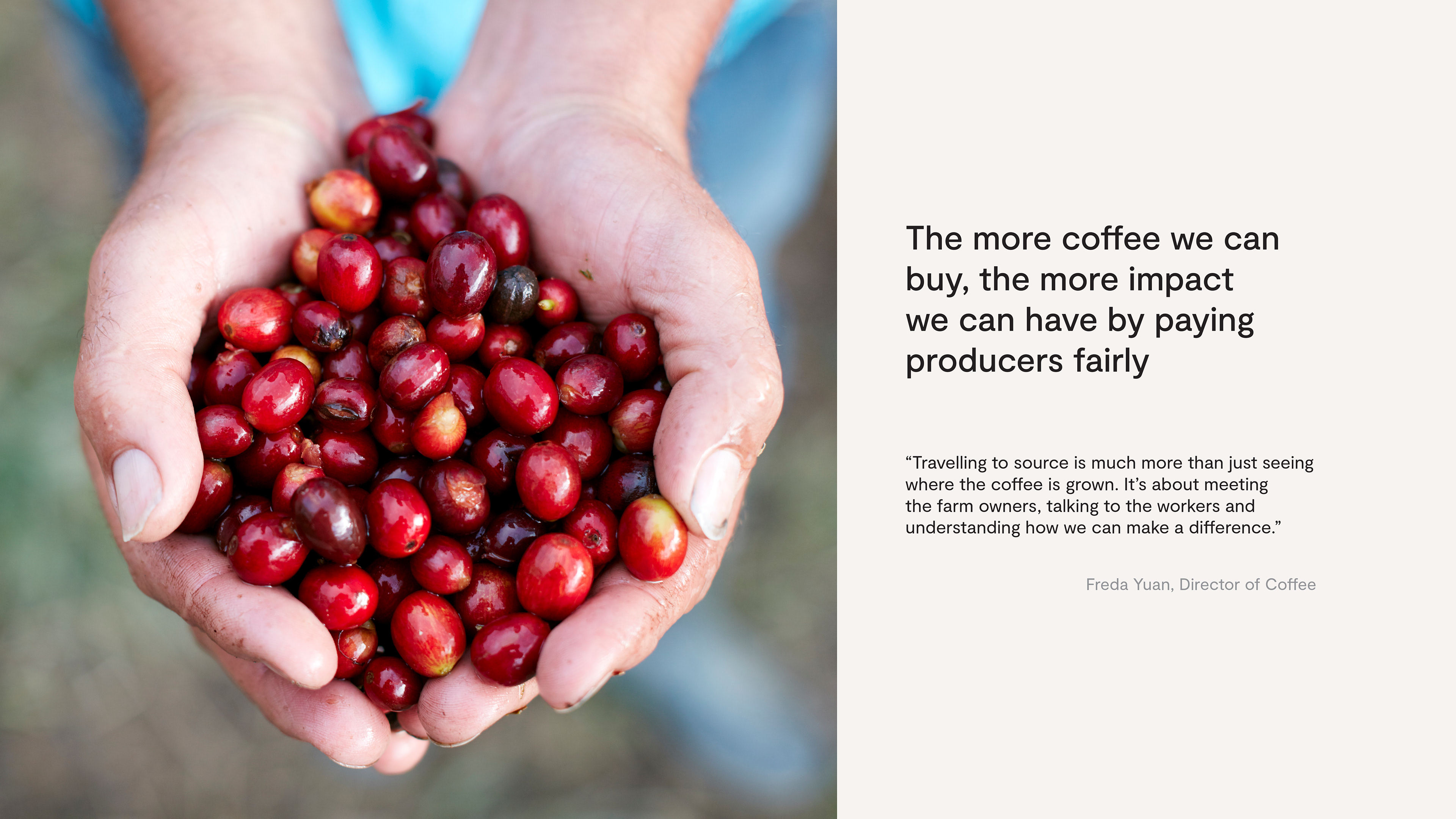 Overview
Working with the team at SBGB we put together a range of proposals for their 12 year business plan. A piece of work I took further by turning it into a presentation can be used to communicate this with both the shareholders & community, whilst also being an aid when applying for government funding.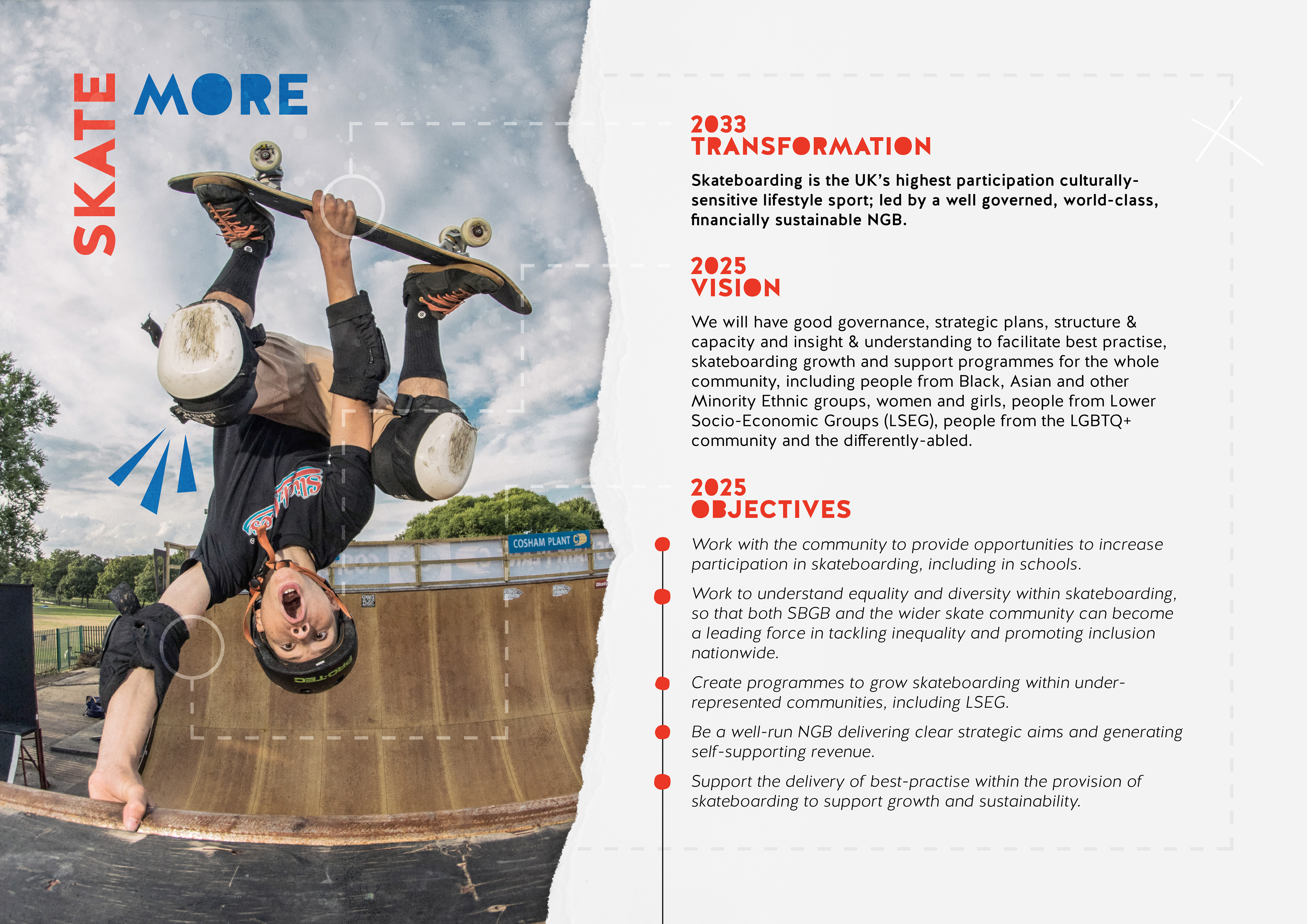 Marketing Design Meetings
An insight into how my brain works in regard to design led meetings I host and manage. ​​​​​​​